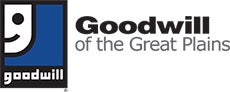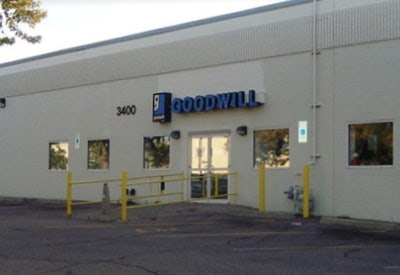 Goodwill of the Great Plains (Sioux Falls)
https://www.goodwillgreatplains.org/
Goodwill of the Great Plains (Sioux Falls, South Dakota)
OUR MISSION:
Goodwill of the Great Plains serves as an advocate for economic self-sufficiency through employment and education.
OUR VISION:
We create a world of dignity and compassion by putting people to work. Goodwill invests in our community by: turning donated goods into work opportunities, forming and expanding job creation centers, through innovative programming and services, and development of leaders.
OUR VALUES:
Compassion, Achievement, Potential, Integrity & Dignity
Our Organizational Strategy is focused on:
Financial Stewardship

Focused Mission

Leadership Development

Social Entrepreneurship
OUR HISTORY:
Goodwill of the Great Plains, based in Sioux City, IA, started out as Wall Street Mission back in 1890, then, joined the Goodwill movement in 1923. Over the years, our territory has expanded to serve northwest Iowa, northeast Nebraska, southwest Minnesota and all of South Dakota. We have locations stretching from Mason City, IA to Rapid City, SD. We currently operate 21 retail stores and donation centers, two online retail stores, an Outlet Center and operate mission programming through a variety of services, programs and special events throughout our territory.
GOODWILL MOVEMENT:
Goodwill of the Great Plains is part of the international Goodwill movement founded in 1902 by Edgar J. Helms. As Goodwill was developed, Helms collected used household goods and clothing, then trained and hired impoverished individuals to mend and repair the used goods. Selling these goods through Goodwill stores provided the means to fund the mission of the organization to help people overcome barriers to employment. The system worked, and the Goodwill philosophy of "a hand up, not a hand out" was born.
Goodwill's network of over 160 independent, community-based Goodwills offers customized training and services for individuals who want to find a job. Each local Goodwill must be accredited, apply for membership and meet certain criteria established by Goodwill Industries International (GII). Each Goodwill is an independent organization governed by a voluntary board of directors. Visit the Goodwill Industries International website at goodwill.org.